Elevate Your Business with Our AI Driven Virtual Assistants
Human + AI = Exceptional Combination for Hyper Growth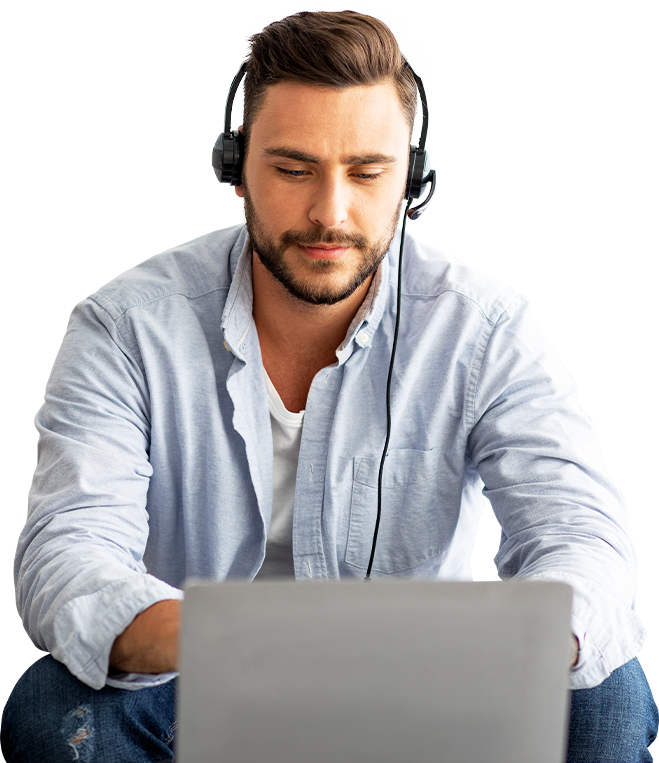 Simplifying life for your comfort
At our core, we're dedicated to streamlining everyday challenges and enhancing your well-being. Our commitment to simplifying life for your comfort drives us to provide efficient solutions, personalized services, and unwavering support. We're here to make your life easier and more enjoyable, one task at a time.
From the intricate to the mundane, consider it done.
We offer top-tier Virtual Assistant services to meet your needs. Our team excels in various tasks, including:
Recruiting
Process Automation
Webdevelopment

Marketing & Social media
Discover the Swift and Seamless Instant VA Process in Just a Few Simple Steps
Tell us About Your Ideal Assistant
Share your requirements and preferences with us. Let us know the tasks, skills, and qualifications you seek in your ideal virtual assistant.
Meet & Approval Your Assistant
We handpick and present you with a selection of qualified candidates. You'll have the opportunity to interview and approve the assistant who best matches your criteria.
Once you've selected your assistant, we'll set up the collaboration, and you can start delegating tasks. We'll also provide tools to help you track progress and manage your assistant efficiently.
Our Technology Stack
Some the tools we use just to show you that we are fully equipped with technology to scale your business


Looking to start your own agency?
We offer customized training programs to equip you with the skills and knowledge needed to successfully launch and manage your agency. Our tailored approach ensures that you receive the necessary guidance and support to thrive in your entrepreneurial journey.
Explore Our Latest Endeavors and Discover the Success Stories Behind Our Recent Projects
We helped a number of clients in streamlining their operations and improving overall efficiency. With a complex workflow that involved numerous repetitive tasks, they were facing challenges in managing their daily tasks, sales, inventory and communication
With a rapidly evolving market and a high demand for specialized technical skills, our AI driven methodology increases the efficiency of businesses in sourcing candidates and securing top-tier talent within tight deadlines.
Our clients reach out to us to revamp their online presence, enhance their social media engagement, and implement effective lead generation strategies.
How Can We Help You to Grow Your Business
Our proven track record involves aiding companies in achieving exponential growth and maximizing revenue by leveraging our virtual assistance, allowing them to accomplish more at reduced costs. 
Our diverse expertise encompasses various fields, such as operations, recruitment, process automation, lead generation, website design, and marketing.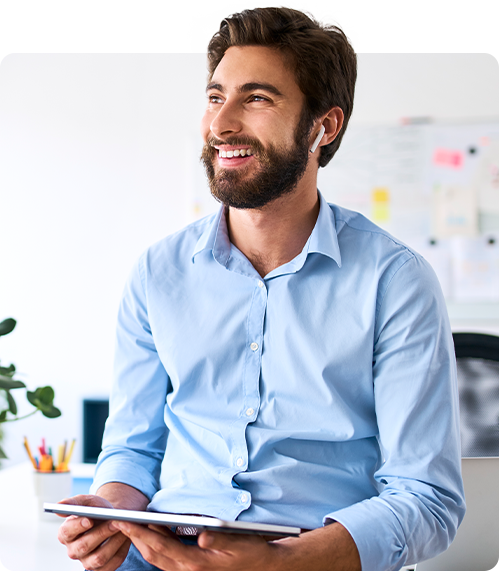 What Our Clients are Saying

The team at The Staffing Lab has been a game-changer for our business. Their recruiting services brought us exceptional talent, their lead generation strategies doubled our client base, and their web development skills transformed our online presence. We couldn't be happier with the results!
Sarah D
Our operations have been transformed, saving us valuable time and resources. Tasks that once took hours are now completed within minutes, allowing us to focus on more strategic initiatives. The team at The Staffing Lab truly understands our business needs and has implemented a solution that has revolutionized our workflow.
John M
Their expertise in sourcing top-tier talent and managing the recruitment process has significantly expedited our hiring efforts. The virtual assistant demonstrated exceptional professionalism, communication, and a keen understanding of our company culture, which resulted in the successful onboarding of highly qualified candidates.
Mark Watson
The team's in-depth understanding of our brand and industry, coupled with their proactive and results-driven efforts, have truly set them apart. With their support, we've witnessed tangible growth and remarkable ROI, proving their expertise in the digital marketing landscape. I highly recommend The Staffing Lab to anyone seeking to revitalize their online strategy and achieve remarkable business results.
David